American Gangster (2007)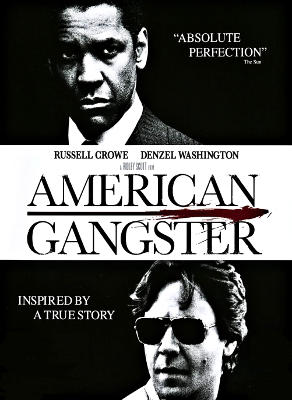 ---
Director:
Ridley Scott
Starring:
Denzel Washington, Russell Crowe, Chiwetel Ejiofor
Synopsis:
A detective heads a special task force to combat the drug trade in New York as an up-and-coming kingpin becomes the city's top heroin distributor.
Impressions:
Well, it's nice to see that there's a movie by Ridley Scott between
Black Hawk Down
and
The Martian
that I actually like. Breaks up that losing streak a bit. This is a crime story that would fit in comfortably with the works of Martin Scorsese and Brian De Palma. I liked the parallel story structure for Lucas and Roberts, which often shows the irony of them grappling with the same people. The way Lucas' hubris consumes him almost makes it feel like a Greek tragedy. If you're a fan of crime fiction, I think you'll like this. Give it a watch.
Rating:
Watch It
---