Coffy (1973)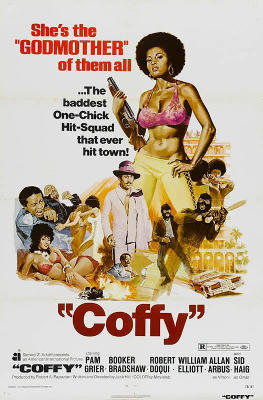 ---
Director:
Jack Hill
Starring:
Pam Grier, Booker Bradshaw, Robert DoQui
Synopsis:
A nurse turned vigilante leads a one-woman war on drugs.
Impressions:
Coffy stands out as Pam Grier's star-making role, one of the early examples of the modern action girl, and a blaxploitation film that comes down hard on the drug trade. (Contrast with
Super Fly
which condemns it on the surface but nevertheless seems to glamorize it.) Expect lots of sex and violence, particularly a cat fight battle royal among hookers where it seems that not a single top survives the brawl. Perhaps my favorite character is the pimp King George, played by Robert DoQui. I also liked Sid Haig as the villain's main muscle Omar. As a landmark entry in the blaxploitation subgenre, this one's worth a watch.
Rating:
Watch It
---