What's New
---
14 Apr 15
We send off the big bad of the Chaos Dominion with surprisingly little ceremony because I'm hungry and I want to go eat. Here's
the Monarch Lich's epilogue
of
TTWC2
. I might've at least found a picture to accompany the update otherwise, but I'm having a rare moment of consistent Internet access at this hotel, so I'm making the most of it. I'm not sure just yet as to whether or not I'll be able to get any more updates out this week, but if I can, you'll be seeing a new chapter of Tico4 out Thursday and then the reviews Friday or Saturday. I'm thinking of getting some manga reviews up, so if I can make that happen, be on the lookout for it. Stay tuned.
Posted by:
James
UTC 03:01:23
---
11 Apr 15
I'm coming to you live from Japan, sitting in my hotel lobby while I wait for the ATMs to open. What better time for a review? (Also, the wi-fi's down in the rooms.) Now, it'd be thematic to have a Japan-centric batch of reviews, but instead I'm going to give you the movies I saw on the flight over here. We've got two films that wowed last year:
Birdman: Or (The Unexpected Virtue of Ignorance)
and
Interstellar
, plus that old classic
The NeverEnding Story
. And just to mix things up, I've got a couple bad movies as well:
American Cyborg: Steel Warrior
, and the proto-
Rush Hour
Collision Course
. I don't know what my Internet access is going to look like next week, so any updates will come as I have access, if I have access Stay tuned.
Posted by:
James
UTC 00:00:23
---
07 Mar 15
The Dark Queen looks down on you in displeasure. Expect a similar look in
the Monarch Lich's Chapter 5
of
TTWC2
. As far as update go over the next couple weeks, we're just going to play it by ear. If I've got a connection, I'll do an update. Whether or not I decide to double up to make up for missed updates when I get back remains an open question. Stay tuned.
Posted by:
James
UTC 19:43:37
---
03 Apr 15
In light of current releases, here's a review of
Fast and Furious
. What? That isn't what you were expecting? Huh... Well, anyway, it's a week of crime and punishment with four Perry Mason movies:
The Case of the Black Cat
,
The Case of the Lucky Legs
,
The Case of the Stuttering Bishop
, and
The Case of the Velvet Claws
. For TV, we also have
Death Note
. I can at least guarantee the next chapter of TTWC2 next week and hopefully I'll have an answer about what I'm going to do during my vacation to Japan. Stay tuned.
Posted by:
James
UTC 03:21:17
---
02 Apr 15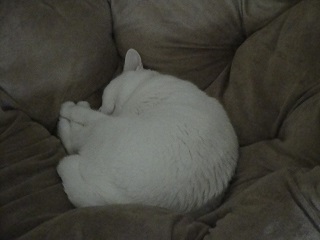 Curl up and settle in for
Chapter 20
of
Tico4
. This is a nice little breather before the Mutiny Arc goes full-bore straight to the end. In other news, reviews coming up tomorrow. Stay tuned.
Posted by:
James
UTC 07:09:23
---
31 Mar 15
A new generation emerges from its shell in
the Monarch Lich's Chapter 4
of
TTWC2
. Look for more Tico4 Thursday and a new batch of reviews Friday or Saturday, possibly something of a criminal nature. Stay tuned.
Posted by:
James
UTC 05:09:32
---
28 Mar 15
I said we were swashbuckling this week and here we are. We start off with a trio of Errol Flynn flicks:
Captain Blood
,
The Adventures of Robin Hood
and
The Sea Hawk
. We also have the Douglas Fairbanks Jr. Robin Hood rip-off
The Flame and the Arrow
and the 1952 version
The Prisoner of Zenda
. More TTWC2 and Tico4 up next week. Don't know if I'll have a theme for the reviews next week or not. It'll be surprise. Stay tuned.
Posted by:
James
UTC 20:59:31
---
24 Mar 15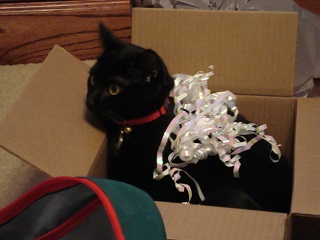 The Dominion is preparing a little present for Zephyr in
the Monarch Lich's Chapter 3
of
TTWC2
. In other news, I've got a trip to Japan coming up and Internet access is bound to be spotty. I haven't decided if I'll provide extra content before I leave or just go a couple weeks without updates. I'll let you know when I've made up my mind. In the meantime, look for a special swashbuckling update Friday or Saturday. Stay tuned.
Posted by:
James
UTC 07:22:09
---
21 Mar 15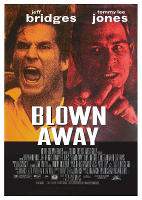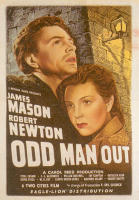 I've shown my sensitivity to the Irish in general and my Irish ancestors specifically by waiting until today to post my review of
Blown Away (1994)
and have added another movie about the IRA,
Odd Man Out
. (Hey, if TCM thought it was fine to play on St. Paddy's Day, I should be able to post a review four days later.) To mix things up with a little Latin flavor, I've also got
Captain from Castile
and
The Three Caballeros
. The real odd man out is the rather meh
Knight Without Armor
, unless the thought of seeing Marlene Dietrich's bare shoulders a couple times is enough to keep you warm through the Siberian winter. In other news, I decided to make foreign language titles a subheading in the individual articles so it all displays a little cleaner. I'm thinking about some swashbuckling next week. Look for that and for the next chapter of TTWC2. Stay tuned.
Posted by:
James
UTC 07:46:54
---
19 Mar 15
The mascot is shocked at the latest surprising turn of events. Check it out for yourself in
Chapter 19
of
Tico4
. The sierra is real and it has struck the oscillator. In other news, look for new reviews in a day or two. Stay tuned.
Posted by:
James
UTC 07:20:39
---
17 Mar 15
The spies of the Lord of Shadow are always watching. Today we have
the Monarch Lich's Chapter 2
of
TTWC2
. In light of St. Patrick's Day, I briefly considered posting my review of the mediocre 1994 mad bomber thriller
Blown Away
(not to be confused with the 1993 film of the same title which appears to be worse), but that'd probably be insensitive. The ghosts of my Irish forebears would probably haunt me for it, so content yourself with this week's chapter instead. Look for the next chapter of Tico4 later in the week. Stay tuned.
Posted by:
James
UTC 19:02:41
---
14 Mar 15
For this week's reviews, we have a selection of recent videogames. We have the reasons I got a WiiU with
Hyrule Warriors
and
Super Smash Bros. for WiiU
, one of the reasons I got a 3DS with
The Legend of Zelda: A Link Between Worlds
, and why I got a 2DS with
Shantae and the Pirate's Curse
, plus the inspiration for this last decision, the director's cut of
Shantae: Risky's Revenge
. By and large, I play the Japanese version of games, but for the convenience of my English-speaking audience, I index them by their NA titles. Obviously, the rating of "Watch It" would be "Play It" for video games (except for maybe MGS4). Now I need to think about some book and comic/manga reviews so all the sections have representation. Stay tuned.
Posted by:
James
UTC 19:55:20
---
Miss an older update? Check the
archive
.
Lost and can't find your way? Try the
sitemap
.