What's New
---
30 Mar 17
As you can see, the mascot is busy running the shop Stateside while I'm reinstating the East Asia branch. We get a bit of a breather while our dynamic duo lays low in
Chapter 8
of
CeleKing1
. We've still got some Western reviews coming up. Stay tuned.
Posted by:
James
UTC 02:17:35
---
28 Mar 17
Oh, hey, the sleepy little hamlet of Kordai gets to enjoy the preferential, bordering on gentle, even lover-like treatment that only the Bringer of the Red Rain can provide. (And in case you're wondering if I'm being sarcastic for the sake of a
Deadpool
reference, the answer is of course yes, but, honestly, when I think about it, this is about as lover-like as this guy gets.) It's time for
Akasame's Chapter 3
of
TTWC3
. Just three more weeks and we'll be done with this one. Before that, though, we've still got more CeleKing1 and some Western reviews. Stay tuned.
Posted by:
James
UTC 09:18:36
---
27 Mar 17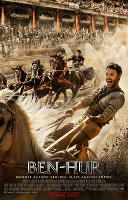 I guess if had to name this week's theme, I'd call it "Missed Movies of 2016", which sounds better than "The Movies of 2016 I Considered Watching But Never Did" or "The Movies I Decided to Watch on the Flight Over to Japan Instead of Sleeping". We've got two remakes,
Ben-Hur
and
The Magnificent Seven
, and three comic book movies:
Doctor Strange
,
X-Men: Apocalypse
, and
Superman
. Okay, that last one wasn't from 2016. I just wished that'd been what I saw in theaters instead of
Batman v. Superman
. Coming up, we've got more TTWC3 and CeleKing1 and inspired by the
Magnificent Seven
remake, I'm thinking about having some Western reviews. Stay tuned.
Posted by:
James
UTC 11:53:55
---
21 Mar 17
And so I've returned to sunny Nippon. (It was actually dusky and drizzly when I started wandering the streets of Tokyo.) You wouldn't think that I'd make a point to update the site while sitting in my little cube of a capsule hotel (which, to be fair, is much roomier than the typical capsule hotel), but that's the sort of dedication I bring to the table. We've got yet another angle on the First Battle of Maximilion in
Akasame's Chapter 2
of
TTWC3
. I still haven't committed on a theme for this week's reviews. I may just opt for the movies I watched on the plane on the way over here. And I'll probably make that update from my new digs further up north. Stay tuned.
Posted by:
James
UTC 14:42:30
---
18 Mar 17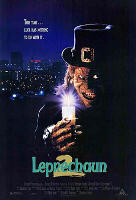 Well, it's a little late for St. Patrick's Day, but Warwick Davis brings the luck of the Irish to a series of mostly middling but at times entertaining horror films. We have the whole set, starting with the original
Leprechaun
(the best of the bunch) and go on to its decreasingly satisfying sequels:
Leprechaun 2
,
Leprechaun 3
,
Leprechaun 4: In Space
(yes, really),
Leprechaun in the Hood
(I'm not kidding), and
Leprechaun: Back 2 tha Hood
(really not kidding). No, we're not considering
Leprechaun: Origins
. No Warwick, no watch. (Much like my objections to
Hellraiser: Revelations
.) Next week we've got more TTWC3 and yet to be determined reviews. I may not have mentioned it before, but I'm venturing to the Orient again and there may be some temporary disturbance with the schedule until I get settled in. Stay tuned.
Posted by:
James
UTC 04:05:08
---
16 Mar 17
So these bad hombres come to town lookin' for the one the call the Jellybean. She done left these here parts, but they stick around to sniff out the trail. Yes, well, we have something like that in
Chapter 7
of
CeleKing1
. Even more people are on Batista and Masako's tails and this isn't the end of it either. Before we can find out what's going on with them, we get to celebrate St. Paddy's with our good friend Warwick Davis, so look forward to that. I'm going to try to be sure it's actually out the day itself rather than posting Saturday or Sunday. Stay tuned.
Posted by:
James
UTC 05:19:23
---
14 Mar 17
The Red Warlord finds a new place to raise Cain in
Akasame's Chapter 1
of
TTWC3
. The situation in Notos is sure to get better after this. We've got more CeleKing1 and Leprechaun reviews coming up. Stay tuned.
Posted by:
James
UTC 21:15:06
---
11 Mar 17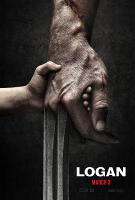 We conclude our current feature on the works of Studio Ghibli with a trio of films by other directors than Miyazaki and son or Takahata. We have
Whisper of the Heart
, its spinoff
The Cat Returns
, and
The Secret World of Arrietty
. I'll eventually add
Only Yesterday
and
When Marnie Was There
to my collection and feature them when I do. I may even try to hunt down R2 DVDs of some of the lesser known Ghibli works, but that's a job for another day. We also have the recent release
Logan
, which is quite probably the best film of the X-Men franchise. Also, continuing with the
Inuyasha
manga, we have
Volume 3
and
Volume 4
. Look for more TTWC3 and CeleKing1 next week and in honor of St. Patrick's Day, I'm thinking about paying homage to my Irish heritage by posting reviews of the Leprechaun franchise. Doesn't that sound nice? Stay tuned.
Posted by:
James
UTC 21:17:20
---
07 Mar 17
Well, we've finally came to the last of our lead characters in this third entry of The Trident War Chronicles. The basic theme was that the three volumes would represent white, black, and grey morality, though most of the Zephyrians were not so pure nor were all the Darklanders entirely unredeemable. Among the Promethean Alliance, most of the lead characters have gravitated more toward the moral center, but our new lead would probably be more at home in the Dominion. See for yourself in
Akasame's prologue
of
TTWC3
. Spoiler alert: He's not going to get any sudden attack of conscience that moves him to reform. And after six weeks with him, we'll be done with the story. In the nearer future, we've got our last batch of Ghibli films for the time being. Stay tuned.
Posted by:
James
UTC 17:59:43
---
06 Mar 17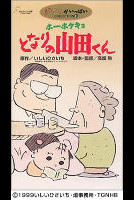 If Hayao Miyazaki is one pillar of Studio Ghibli, then Isao Takahata is another. While I favor Miyazaki, Takahata's works are rightfully acclaimed. A while back I posted a review of his last film,
The Tale of Princess Kaguya
, and now we add three more. First is the bitterly tragic
Grave of the Fireflies
, followed by
Pom Poko
and
My Neighbors the Yamadas
. This doesn't represent an exhaustive filmography of Takahata by any stretch, but these three round out all the films of his currently in my collection. We also are going to kick of reviews of the
Inuyasha
manga with
Volume 1
and
Volume 2
. I've reread the entire series recently, but I'm well behind on writing reviews. Next week, we'll be starting Akasame's section of TTWC3 as we head toward the end of the book and we'll be looking at three more Ghibli films from other directors for reviews. Stay tuned.
Posted by:
James
UTC 05:07:46
---
02 Mar 17
You never know the sort of surprising encounters you might find on the job. If you thought all Batista has to worry about is hardscrabble types looking to make a quick buck, then you're wrong. Get a look at who else is picking up the trail in
Chapter 6
of
CeleKing1
. Look for those Takahata reviews in a couple more days. Stay tuned.
Posted by:
James
UTC 19:33:07
---
Miss an older update? Check the
archive
.
Lost and can't find your way? Try the
sitemap
.