What's New
---
17 Aug 17
You know, now that I think about it, given her personality, Junior Mascot #2 would be more appropriate to represent Batista's other pursuer rather than Nestor. Well, too late for that now. It's time for
Chapter 18
of
CeleKing1
. I've managed to acquire some more manga I hope to put in the reviews coming up, so look forward to that. Stay tuned.
Posted by:
James
UTC 12:02:44
---
15 Aug 17
While I'm here recovering from going up, over and around mountains, our heroes get to spend some time underground in
Chapter 16
of
TBP
. Personally, I think this chapter has one of my better cliffhangers. See what you think of it. Also, we've got more CeleKing1 and reviews coming up. Stay tuned.
Posted by:
James
UTC 08:37:33
---
13 Aug 17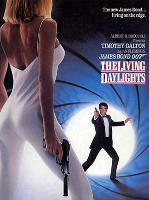 I said I was going to give you Bond movies, so here are some Bond movies. This week we look at the two outings of Timothy Dalton as 007: 1987's
The Living Daylights
and 1989's
License to Kill
. We then go on to manga with
Volume 1
and
Volume 3
of
Twilight Princess
. We also have
Volume 1 of Yakumo-san wa Ezuke ga Shitai
. I left the title untranslated (though with Hepburn romanization rather than the Kunrei romanization you see on the cover) as there's currently no official English release (and honestly, not much prospect of one), but if you're curious, the title basically means "Mrs. Yakumo Wants to Feed Him". Some red lights may be going off in your head if you can read enough to catch the "28-year-old widow x hungry 16-year-old high school baseballer", but, believe me, the series is entirely harmless and quite sweet (at the moment, at any rate). Next week I'll have a couple of the Brosnan Bond films plus more manga, hopefully. We've also got more TBP and CeleKing1. Stay tuned.
Posted by:
James
UTC 11:21:31
---
08 Aug 17
That terrible sound you just heard was the Sierra hitting the fan. Things just got real in
Chapter 15
of
TBP
. If you thought things were real before, now they're really realer. For real. Yes, well, all kidding aside, the brewing conflict kicks off in earnest this week. We've still got some reviews coming up. Stay tuned.
Posted by:
James
UTC 10:34:42
---
06 Aug 17
We round out our look at my recent airplane viewing material first with a trio of animated films: the acclaimed
Your Name
and
The Red Turtle
from last year, as well as the somewhat older
The Girl Who Leapt Through Time
. As part of a nostalgia trip, I also watched the first
Gremlins
and for no other reason than mild curiosity, 007's most recent outing,
Spectre
. I may actually cover some more Bond films in the near future. I have several reviews in the queue, so it's worth considering. My plan to get more
Inuyasha
manga reviews written while I had my collection close at hand didn't come about, but I do have some new manga I should get out in the near future. As far as story content goes, look for more TBP. Stay tuned.
Posted by:
James
UTC 10:17:18
---
03 Aug 17
That sound you hear at the door may very well be opportunity knocking. We check in with the man who's made it his mission to make Batista's life miserable in
Chapter 17
of
CeleKing1
. Be on the lookout for reviews involving turtles and time travel in the coming days. Stay tuned.
Posted by:
James
UTC 13:11:06
---
01 Aug 17
Oh, hey, you remember the people who are ostensibly our main characters? Yeah, well, we're back to them in
Chapter 14
of
TBP
. We've also got more CeleKing1 and reviews coming up. Stay tuned.
Posted by:
James
UTC 12:36:47
---
30 Jul 17
I'm sure you all have been longing for those reviews I didn't give you last week. We start with a trio of recent releases:
xXx: The Return of Xander Cage
,
John Wick, Chapter 2
, and
Spider-Man: Homecoming
. Because I had reviews of prior entries sitting in my backlog, I also present the original
xXx
and
John Wick
. I'll be following this next week with the remaining five films I saw while bounding across the Pacific, including one that's been all the buzz here in Japan. Look for more TBP and CeleKing1 as well. Stay tuned.
Posted by:
James
UTC 09:30:28
---
25 Jul 17
Sorry I didn't get last week's reviews up. I wasn't going to get them done before I left the States and definitely wasn't in any condition or mood to do them after the 20-plus-hour return journey and I didn't really feel like it yesterday either, so here we are. I'm just going to pick up that thread this weekend and go on from there. And back to our regularly scheduled programming, I realize "The Stranger Returns" is the title for Chapter 22, but it applies here in
Chapter 13
of
TBP
as the man this cycle of the Tellus Arc is named after makes an appearance. Look for those belated reviews this weekend. Stay tuned.
Posted by:
James
UTC 09:52:33
---
21 Jul 17
I realize that I've been using Junior Mascot #2 to represent Nestor, but I felt like putting the mascot front and center to celebrate her triumphant return. Have I taken enough pics for her to give us coverage until Christmas? Probably not, but you might as well enjoy the moment. Speaking of Nestor, we get to see if all his well-laid plans gets him what he's after in
Chapter 16
of
CeleKing1
. We've still got reviews on the horizon. Stay tuned.
Posted by:
James
UTC 03:56:47
---
19 Jul 17
Forktongue's been established as quite the slippery old snake. Well, you can see if that might be somewhat literal in
Chapter 12
of
TBP
. Look for more CeleKing1 and reviews in the coming days. Stay tuned.
Posted by:
James
UTC 02:30:14
---
Miss an older update? Check the
archive
.
Lost and can't find your way? Try the
sitemap
.