What's New
---
28 Mar 15
I said we were swashbuckling this week and here we are. We start off with a trio of Errol Flynn flicks:
Captain Blood
,
The Adventures of Robin Hodd
and
The Sea Hawk
. We also have the Douglas Fairbanks Jr. Robin Hood rip-off
The Flame and the Arrow
and the 1952 version
The Prisoner of Zenda
. More TTWC2 and Tico4 up next week. Don't know if I'll have a theme for the reviews next week or not. It'll be surprise. Stay tuned.
Posted by:
James
UTC 20:59:31
---
24 Mar 15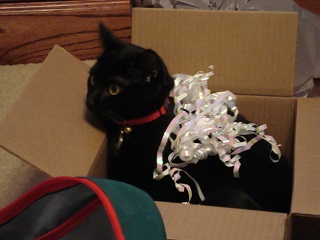 The Dominion is preparing a little present for Zephyr in
the Monarch Lich's Chapter 3
of
TTWC2
. In other news, I've got a trip to Japan coming up and Internet access is bound to be spotty. I haven't decided if I'll provide extra content before I leave or just go a couple weeks without updates. I'll let you know when I've made up my mind. In the meantime, look for a special swashbuckling update Friday or Saturday. Stay tuned.
Posted by:
James
UTC 07:22:09
---
21 Mar 15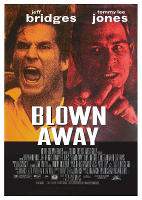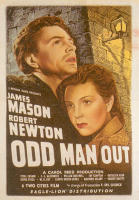 I've shown my sensitivity to the Irish in general and my Irish ancestors specifically by waiting until today to post my review of
Blown Away (1994)
and have added another movie about the IRA,
Odd Man Out
. (Hey, if TCM thought it was fine to play on St. Paddy's Day, I should be able to post a review four days later.) To mix things up with a little Latin flavor, I've also got
Captain from Castile
and
The Three Caballeros
. The real odd man out is the rather meh
Knight Without Armor
, unless the thought of seeing Marlene Dietrich's bare shoulders a couple times is enough to keep you warm through the Siberian winter. In other news, I decided to make foreign language titles a subheading in the individual articles so it all displays a little cleaner. I'm thinking about some swashbuckling next week. Look for that and for the next chapter of TTWC2. Stay tuned.
Posted by:
James
UTC 07:46:54
---
19 Mar 15
The mascot is shocked at the latest surprising turn of events. Check it out for yourself in
Chapter 19
of
Tico4
. The sierra is real and it has struck the oscillator. In other news, look for new reviews in a day or two. Stay tuned.
Posted by:
James
UTC 07:20:39
---
17 Mar 15
The spies of the Lord of Shadow are always watching. Today we have
the Monarch Lich's Chapter 2
of
TTWC2
. In light of St. Patrick's Day, I briefly considered posting my review of the mediocre 1994 mad bomber thriller
Blown Away
(not to be confused with the 1993 film of the same title which appears to be worse), but that'd probably be insensitive. The ghosts of my Irish forebears would probably haunt me for it, so content yourself with this week's chapter instead. Look for the next chapter of Tico4 later in the week. Stay tuned.
Posted by:
James
UTC 19:02:41
---
14 Mar 15
For this week's reviews, we have a selection of recent videogames. We have the reasons I got a WiiU with
Hyrule Warriors
and
Super Smash Bros. for WiiU
, one of the reasons I got a 3DS with
The Legend of Zelda: A Link Between Worlds
, and why I got a 2DS with
Shantae and the Pirate's Curse
, plus the inspiration for this last decision, the director's cut of
Shantae: Risky's Revenge
. By and large, I play the Japanese version of games, but for the convenience of my English-speaking audience, I index them by their NA titles. Obviously, the rating of "Watch It" would be "Play It" for video games (except for maybe MGS4). Now I need to think about some book and comic/manga reviews so all the sections have representation. Stay tuned.
Posted by:
James
UTC 19:55:20
---
10 Mar 15
Surely you didn't think I'd be forgetting my bread and butter with all this review hubbub. (You might be forgiven for thinking so if you follow my progress on the blog.) Tellus Tuesday continues with
the Monarch Lich's Chapter 1
of
TTWC2
. Remember that Tico4 updates continue to be every other week, but there'll be more reviews Friday or Saturday. Now let's see if I can get some actual novel writing done. I'd like to finish Tico4 this week, so let's see if I can make it happen. Stay tuned.
Posted by:
James
UTC 06:18:26
This is the last of the initial series of reviews. I thought I'd add some entries to the TV section with a selection of recent anime, with major hits like
Attack on Titan
and
Kill La Kill
to more low-key series like
Maria Holic Alive
and
Xam'd: Lost Memories
and the somewhat obscure
Mysterious Girlfriend X
. And now we can shift into a weekly schedule, so I'll be back again Friday or Saturday, maybe with some video game reviews. Stay tuned.
Posted by:
James
UTC 03:26:11
---
09 Mar 15
Arabian nights, like Arabian days, more often than not are hotter than hot in a lot of good ways, or that's what people tell me. Now, you'd think that Disney's
Aladdin
would be included in today's batch, but you'd be wrong. Maybe it'll show up in a Disney Renaissance post. What I have for you today are
The Thief of Bagdad (1924)
and its
better known 1940 remake
,
Kismet
, and
Lawrence of Arabia
. And because I like to mix things up, I also have
47 Ronin
. I'm perhaps one of the only people who would have
47 Ronin
anywhere near
Lawrence of Arabia
, but therein lies my whimsy. One more entry in the inaugural event to go. Now that I've got a decent list of movies started, perhaps I'll turn my attention to one of the other sections. Stay tuned.
Posted by:
James
UTC 19:59:05
---
08 Mar 15
I've got some more reviews for you. We start of with an Orson Welles trio of
The Lady From Shanghai
,
The Third Man
, and
Touch of Evil
. We also have something special for you, sports fans,
The Great Santini
. Last and--to be brutally honest--least of the bunch is
The Cell
. A lot of the films in my backlog can be clustered into themes, so I may lean toward doing things like that. Hard to say if I can wait until October to release my reviews of the
Hellraiser
franchise. We'll see what comes next. Two more updates like this until I switch to the regular weekly schedule. Will one of your favorites show up? Stay tuned.
Posted by:
James
UTC 06:59:39
---
07 Mar 15
I found myself writing a bunch of reviews today, so I decided to bundle up a few representing all the movies that I watched today. I think I'll do this a few more day until there's a decent stock built up, then I'll just do a cluster of about five or so on Fridays or Saturdays, excepting opening night reviews of new releases. In case the first entry had you thinking I was going to be covering old films exclusively, we have several more recent releases here. We have
Edge of Tomorrow
,
Frozen
,
Maleficent
,
The Lego Movie
, and just to mix things up, the 1937 mystery/comedy
Super-Sleuth
. Because these are rather short, it doesn't take me too long to churn them out and I have a backlog of over 100 films to cover. I plan on having a standing buffer of about 20 reviews on hand for a rainy day. I also need to think about adding reviews for other media as well, but a lot of that'll have to go on the back burner for now. Who knows what manner of assortment I'll have waiting for you tomorrow? Stay tuned.
Posted by:
James
UTC 08:08:53
---
06 Mar 15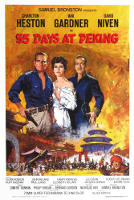 I so rarely post twice in a single day that I had to dip into the archives to ensure I was consistent on the format. It's somewhat unprecedented to unveil two new features in a single week, but allow me to present
James' Reviews
. Now, I don't plan on becoming a serious critic or anything. This is just a fun little addition to the site. We kick things off with a brief review of
55 Days at Peking
, a 1963 epic starring Charlton Heston, Ava Gardner and David Niven that I watched earlier in the week. I plan on having at least one review out a week, but depending on how much I get into it, there may well be more. Don't let the first entry fool you. I'll be doing bleeding edge media as well as old classics. With the summer blockbuster season fast approaching, I'll be hopping on some the big ones, so look forward to that. If I need to clarify things about how these reviews work, I'll do so as it comes up. In the meantime, enjoy.
Posted by:
James
UTC 09:51:55
The government is not at all hiding from the current storm of allegations leveled against it by the media. Whatever would make you think that? See the government's response for yourself in
Chapter 18
of
Tico4
. In two weeks we'll start the story's Mutiny Arc, so look forward to that. More TTWC2 in the interim as well plus something else new in the offing. Stay tuned.
Posted by:
James
UTC 06:56:15
---
Miss an older update? Check the
archive
.
Lost and can't find your way? Try the
sitemap
.